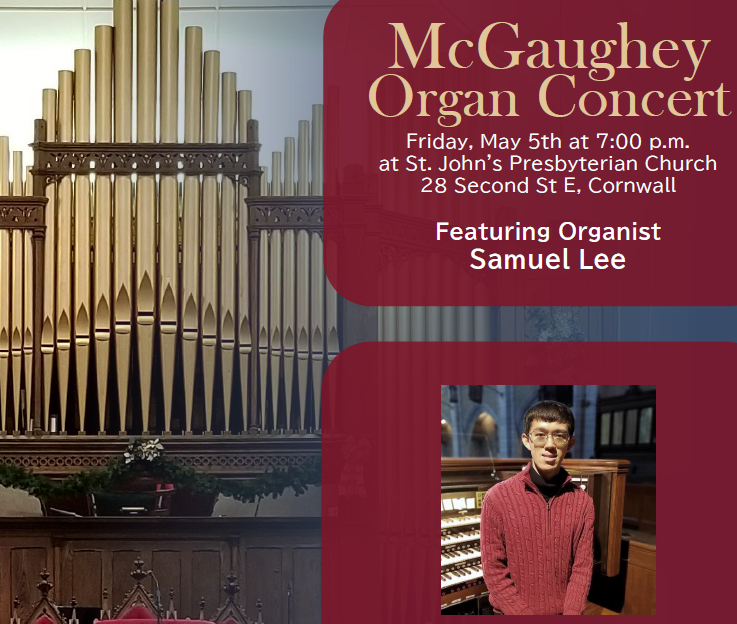 We are pleased to announce that St. John's Presbyterian Church will be holding the McGaughey Organ Concert on Friday, May 5th at 7:00 PM. This year's recipient of the McGaughey Memorial Organ Prize is Samuel Lee. Samuel is a graduate of McGill University for Organ Performance and is currently a doctoral candidate at McGill studying organ performance with Isabelle Demers.
The McGaughey Memorial Organ Prize is given to a promising student of the organ. It is funded from the investment income derived from a bequest received from the estate of the late Isabella McGaughey (1910 – 1996). Recommended by their department head, students, in order to receive the prize, perform a concert on St. John's organ. The student is to demonstrate artistic ability, competent skill, and noteworthy talent, as well as to showcase the nature and quality of our instrument. The successful student is chosen from a faculty of music from our area.
Join us in the sanctuary for a night of music played on our beloved 1136 pipe organ! Admission is Free and open to all.