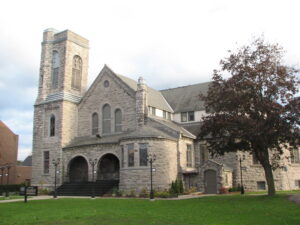 We welcome you to our caring, compassionate, Christian community located in the heart of Cornwall, Ontario.  If you are new to the area, or looking for a church home, please consider worshipping with us on Sunday mornings at 10:00 a.m.  We look forward to seeing you!
Wondering what's going on at St. John's? Get all the latest, up-to-date news and information here.

What time was that meeting? This link takes your right to our Monthly Calendar.